Campus Life
The LMU campuses provide a backdrop to each student's unique university experience. They provide an environment in which students focus deeply on academics, while also embracing life outside the classroom — from arts to athletics, spirituality to service. LMU provides diverse experiences that educate the whole person in mind, body and spirit.
By the Numbers
200+
Student Organizations
Top 2%
Campus Diversity
#4
Most Engaged in Service
20
Division I and Varsity Sports
Get Social with Us
Living on Campus
Residence Halls
Traditional residence halls, suites, apartments and houses are home to more 3,200 students who live on campus. Our facilities provide everything you need to live comfortably and excel academically.
Find Your New Home
Dining Options
A variety of dining options, coffee shops, and convenience stores are available to suit your tastes and fit your schedule.
See what's on the menu
Wellness & Safety
A wide range of on-campus services and programs are available to ensure that our students stay healthy physically, emotionally and mentally.
Visit Lion Wellness for a comprehensive list of wellness resources on campus.
LMU is committed to the safety of its students, faculty, staff, and guests. Visit LMU Campus Safety Services >>
LMU CARES (LMU's Campus Awareness Resource Education Services) provides education about resources, support and policies regarding sexual and interpersonal misconduct and prevention. Learn more >>
Reflection and Mindfulness
Programs designed to encourage learning, to care for the whole person, and to foster the service of faith and the promotion of justice.
Opportunities for connection, collaboration and growth through religious, cultural, intellectual and social justice programs.
Pastoral support, programs, resources, and services to further the identity, cultural, and spiritual development among Muslim students.
Step away from the business of work or study in order to consider, reflect, pray, or otherwise seek peace of mind and heart.
Broadcasting from the Bluff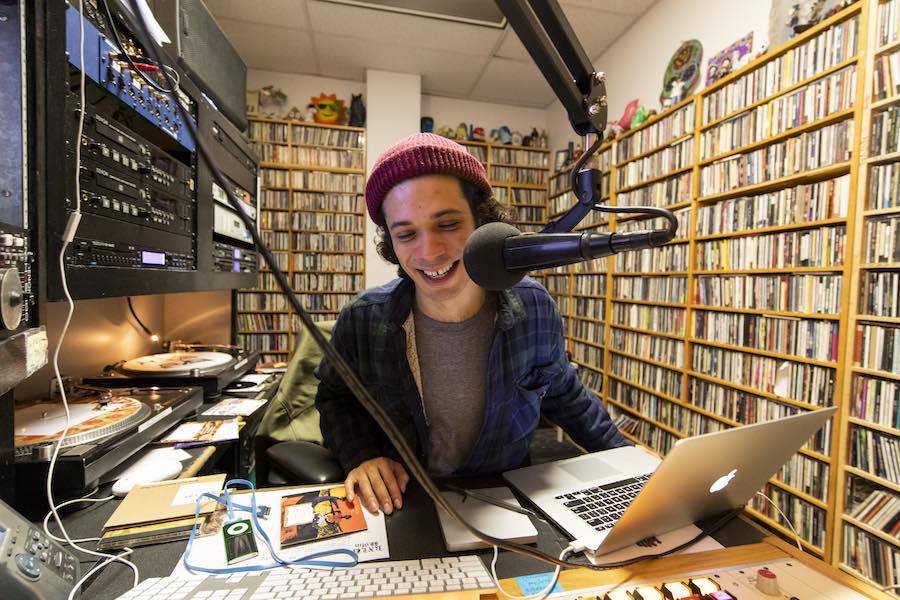 L.A.'s iconic KXLU broadcasts live from the bluff 24/7 and offers one of the only opportunities in the Los Angeles radio market for students to gain practical experience in all aspects of radio broadcasting. Have a listen:
Tune in at KXLU.com

Join the Pride
With 20 Division I and Varsity sports, plus dozens of Club teams, LMU provides plenty of opportunity to play hard or enjoy watching a great match.
Picture Yourself Here
Get in Rhythm
Fallapalooza brings an awesome line up of live music to Sunken Garden to kick off each fall semester.
Wellness Wednesdays
This weekly event features programming, arts, crafts and vendors with produce from local farmers, pastries, tamales, coffee and more.
Show Your Spirit
There are plenty of opportunities to catch a great game at home, so sport your Lion gear and support the team.
Alternative Therapy
Feeling the stress of studying? Take a break -- and take a walk with Buster, LMU's own therapy dog.
Work it Out
Burns Recreation Center offers plenty of options to get fit and blow off steam, from weight training and cardio machines, to kickboxing and yoga classes.