Coronavirus Update
LMU continues to monitor and respond to the worldwide spread of the coronavirus (COVID-19). Please visit our dedicated website for the latest information about our responsive actions, guidance, and resources to keep our university community safe and informed.
In adherence with the Mayor's Safer at Home order and the guidelines provided by the L.A. County Department of Public Health and the CDC, campus access is restricted to resident students and LMU staff who perform essential functions and have been approved by their supervisors to be on campus.
Find Out More

Find Your Program
There's a path for everyone. Explore yours.
LMU offers more than 150 degrees, certificates and credentials to prepare outstanding individuals for lives of meaning, purpose and professional success. Our breadth and depth in academics come from pre-eminent faculty, who have built LMU's reputation as one of the nation's top universities.
By the Numbers

Top 15%
Wall Street Journal Ranked

10:1
Student-to-Faculty Ratio

178
Degrees, Certificates & Credentials

21
Division I and Varsity Sports
Stories

Athletics News
Johnson's record includes numerous postseason victories and conference championships.

Alumni Changemakers
Meet Harvard Medical School's first African-American woman student body president.
Upcoming Events

Research
Leading the Way in Science, Technology, Arts and the Humanities
Pushing boundaries across disciplines, in the lab, field, classroom and stage ensures that our faculty and students are at the leading edge of knowledge. As a Carnegie-classified R2 school, LMU is recognized nationally as a doctoral university with high research activity.
Students and faculty participate in field research, such as here in Petra, Jordan.
LMU faculty and students engage with the world, studying the complexities of Brexit and Hong Kong with equal focus.
LMU has deep ties to Los Angeles' top aerospace players, who regularly hire grads to help boldly go where no one has before.
Picture LMU

Pushing the Envelope
The facilities in LMU's state of the art Life Sciences Building help students prepare for careers across disciplines as diverse as basic research, medicine, and environmental remediation.

A Sense of Community
Settling into new surroundings is easy with new friends by your side.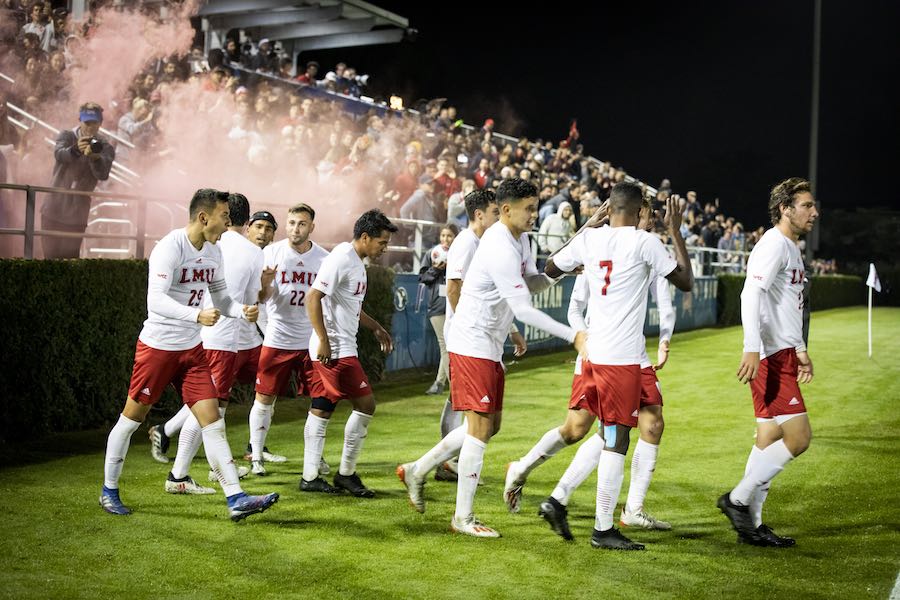 Feel the Spirit
With more than 21 Division 1 and varsity sports, there are plenty of opportunities to catch a great game on campus.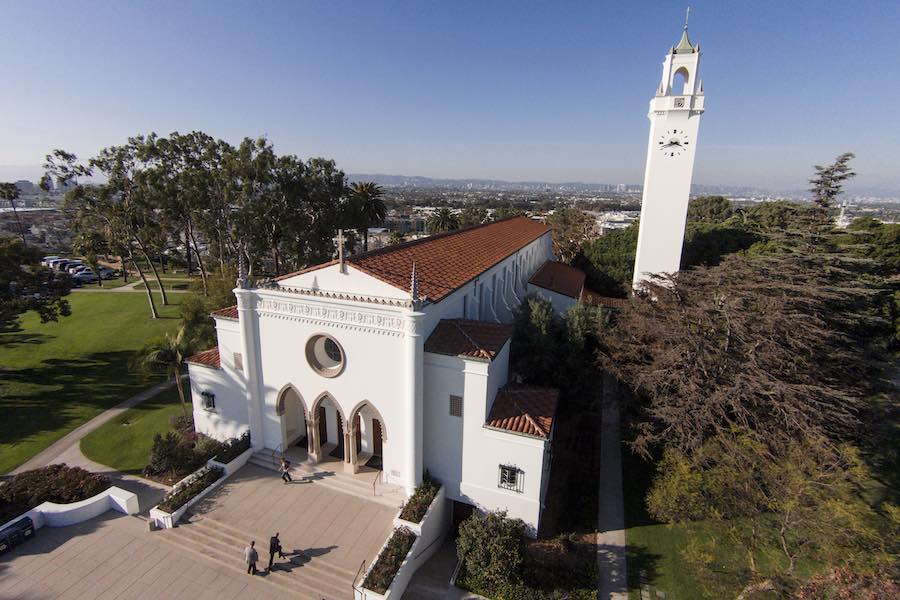 Iconic Beauty
At the center of it all is Sacred Heart Chapel, the heart of LMU's beautiful Westchester campus.

California Dreaming
The Pacific Ocean is just down the street from campus, and serves as both a recreational destination and subject for study in the classroom.

L.A. is Your Classroom
A world of opportunity lies in the vibrant city just beyond the bluff.
Live Like a Lion
Life on campus at LMU is as dynamic as the city around us. We think you'll find this a great place to grow as a scholar and fully-alive individual.
More Campus Life

Lions Are Fierce
Support Your Pride
Because of the evolving Coronavirus situation, the remainder of the Spring 2020 season has been canceled. But our 21 Division I and Varsity sports teams, plus dozens of Club teams plan to coming roaring back as soon as competion resumes!