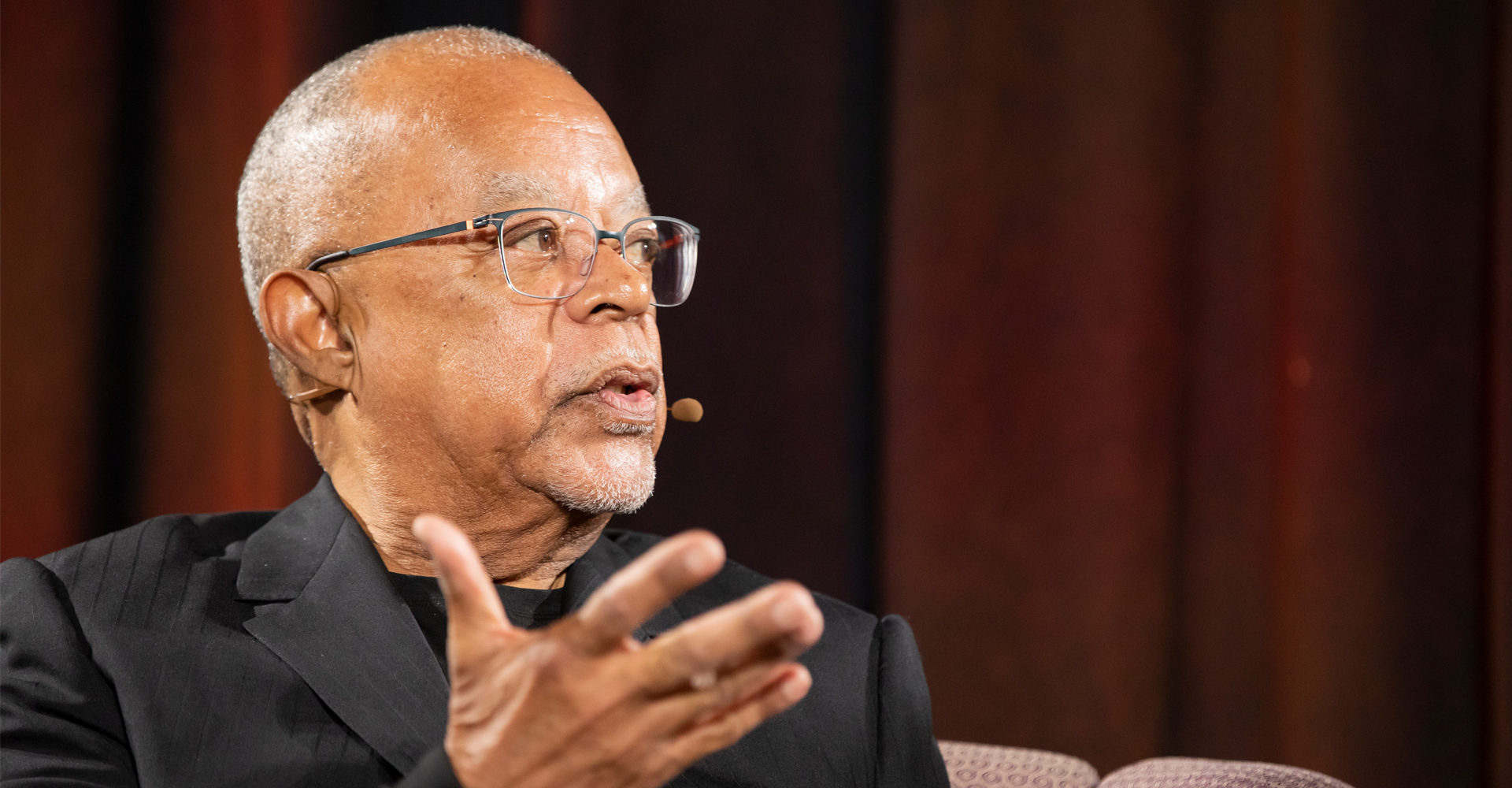 Global Conversations
LMU's Global Conversations Series returns for the 2023-24 academic year with Professor Henry Louis Gates, Jr., leading powerful discussions on race, family, heritage, identity, and much more.
Presented by the Office of the Provost and the Marymount Institute for Faith, Culture, and the Arts, the series brings scholars, artists, activists, writers, entrepreneurs, and creatives to the LMU campus to engage with and inspire our community.
Tickets
Pre-registration is required. Tickets are available on a first-come, first-served basis and will not be available for purchase at the door. Walk-ins will not be permitted. LMU students, faculty, and staff can attend the events at no cost with a valid ticket. All other attendees can purchase a ticket for each event for $10 while supplies last. Revenue from ticket sales will go toward the LMU Student Scholarship fund.
Please visit the event pages to reserve your tickets.
Upcoming Event
LeVar Burton, actor, director, and education advocate, will join Henry Louis Gates, Jr., in conversation on Thursday, January 11, 2024.
Event Location
The January 11 event will be held in Hilton 100. Doors will open at 4:30 and the event will begin at 5:30. Seating will be granted on a first-come, first-served basis. Please read the safety information below to make your arrival to the event venue fast and easy.
Directions
Driving directions to LMU are available here. Please use the main LMU entrance at Lincoln and LMU Drive.
PDF Campus Map | Interactive Campus Map
Parking
Please enter campus via Lincoln Boulevard. Parking will be available in Lot-A, Hannon Parking Lot. We recommend arriving 30 minutes before the start of the presentation to allow time for parking and locating the event.
Please note that LMU charges visitors to park. Pay kiosks are located in each lot. You will need your license plate number to register your vehicle at the kiosk. Parking and rate information.
Safety and Security
LMU is committed to providing a safe and secure environment for our students, faculty, staff, and guests.
Check out a list of items attendees are not permitted to bring into the event. Attendees who attempt to bring such items will be asked to return them to their vehicle. LMU will not hold or be responsible for any of these items.

Before entering the venue, guests will be screened (wand and bag checks) to ensure that none of the restricted items enter the venue. If guests need to exit the venue, they will be rescreened before reentering the venue.

Please arrive early to allow enough time to move through security and enter the venue. Doors will open at 4:30 p.m.

LMU Campus Safety is available 24/7 for safety and security concerns and can be reached at 310.338.2893.
About Loyola Marymount University
Founded in 1911, LMU is a top-ranked national university rooted in the Catholic, Jesuit, and Marymount traditions. We are committed to fostering a diverse academic community rich in opportunity for intellectual engagement and real-world experience. We enroll an academically ambitious, multicultural, and socioeconomically diverse student body. We recruit, retain and support a diverse faculty committed to excellence in teaching, research, scholarship and creativity. Our three campuses are rooted in the heart of Los Angeles, a global capital for arts and entertainment, innovation and technology, business and entrepreneurship.