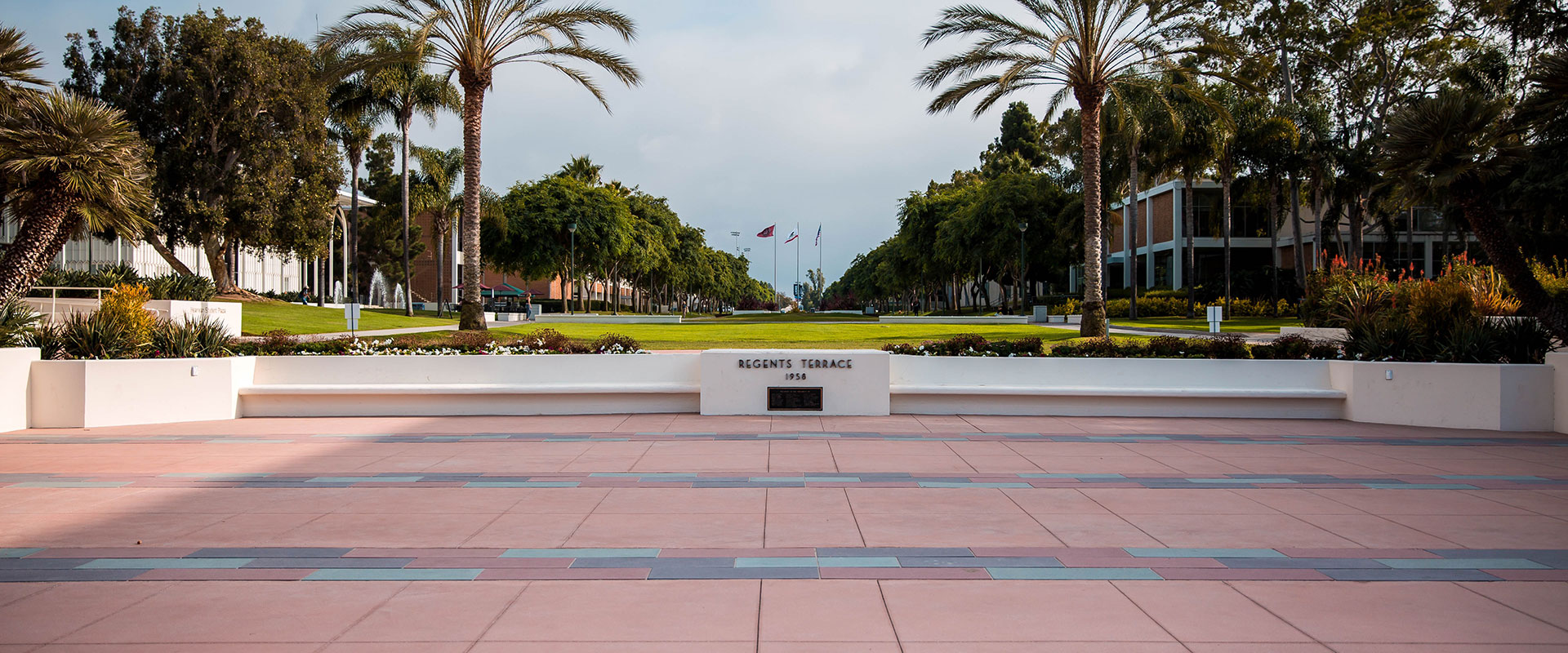 Regents Terrace Initiative
Few landmarks at the Loyola Marymount University campus hold such special meaning for the LMU community as Regents Terrace. Dedicated in 1958, the terrace has played host to hundreds of signature gatherings and events over the years — from commencements to Alumni BBQs.
No doubt you can think of a time when Regents Terrace played a part in your LMU story.
LMU is offering the unique opportunity to leave your mark on Regents Terrace with a named paving stone. Your generous donation will support the LMU Board of Regents Endowed Scholarship, a meaningful investment that will enable future generations of deserving Lions to receive the benefits of an LMU education.
With a gift of $10,000, you can reserve a 1-foot-by-3-foot paving stone in the heart of campus. This is a wonderful chance to honor your family, an individual family member or a friend.
For more information about engraving instructions or the deadline for the next installation, please contact TheLMUSociety@lmu.edu.
I hope you will join us by adding your name or the name of someone you care about to Regents Terrace.
Leave Your Mark
At the heart of campus, the Regents Terrace Initiative offers friends of LMU the chance to leave a visible legacy.